The 'NCIS: LA' Relationships Are Mostly Complicated in Season 11 (PHOTOS)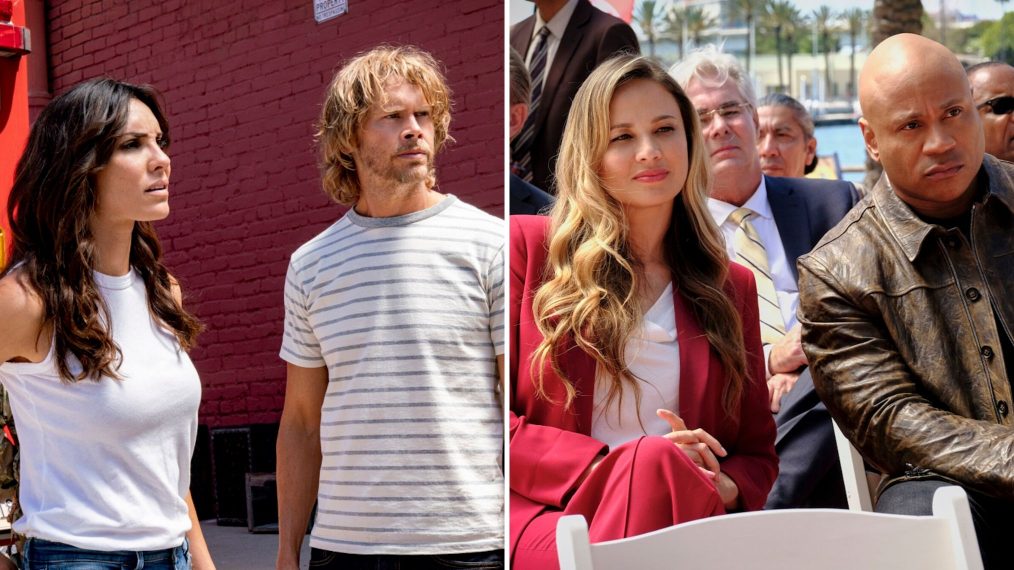 Bill Inoshita/CBS; Trae Patton/CBS
Cliff Lipson/CBS
Callen and Joelle
Status: Exes
Back when we first met Joelle, it appeared that Callen may have found himself a normal relationship. And then after their breakup, we found out that she's CIA — and has a family! — and everything has just gotten very, very complicated. Though their romantic relationship seems to be firmly in the past, things do tend to get messy (for Callen and the team) whenever she shows up.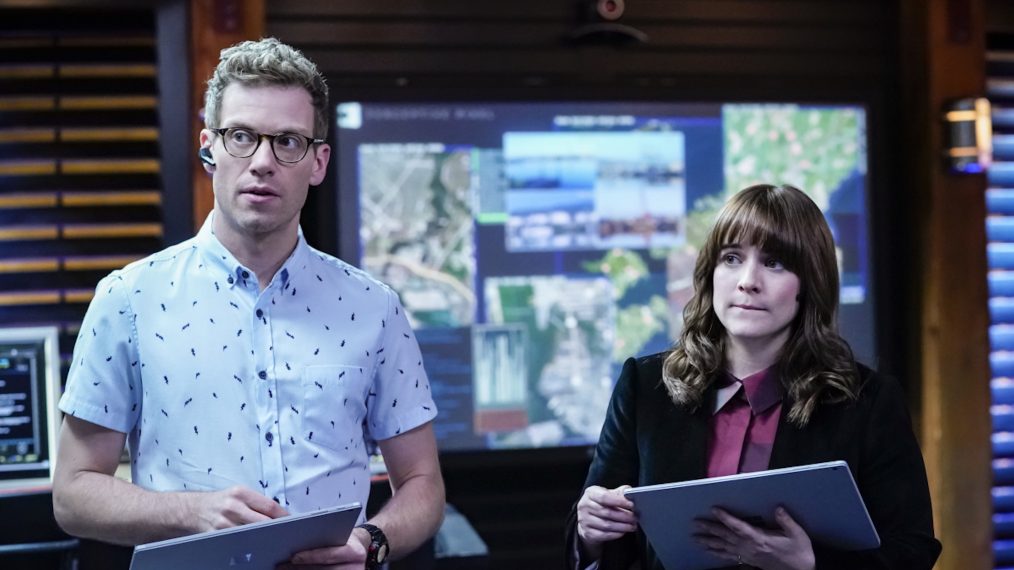 Cliff Lipson/CBS
Eric and Nell
Status: It depends on the city?
The two never really dated, instead going from friends to being together to eventually moving in. And neither particularly minded when Eric moved out and Nell's sister moved in with her. With everything going on in their lives, especially her mother's health, the two have chosen to redefine their relationship by not defining it. "When we're both in LA, we hang out," she explained, without any labels.
Sonja Flemming/CBS
Callen and Anna
Status: It's complicated
The last time Callen saw Anna was in Cuba, she was injured, and there was a warrant out for her arrest. But their relationship is far from over, and he recently decided to look for her. "I'm not sure that I gave her a fair shot," he admitted. But it's not going to be easy.
Trae Patton/CBS
Sam and Katherine
Status: Pre-dating?
There's certainly something between them, and we even saw him let her drive the Hellcat. Then in "High Society," he tracked her down during her morning coffee (and thoroughly distracted her assistant) seemingly just to say hello. By the end of the case, she gave him her personal cell number and it's more likely than not that they're going to visit that wine bar she mentioned at some point.
Bill Inoshita/CBS
Kensi and Deeks
Status: Married
Who would've thought that the two who had problems calling what they had "a thing" years ago would be in the most stable relationship of the series (and perhaps all three NCIS shows)?
[Warning: The below and gallery above contain MAJOR spoilers for Season 11, Episode 13 of NCIS: Los Angeles, "High Society."]
The NCIS: LA team working out of OSP is made up of elite operatives that get the job done, whether at home or overseas.
Their relationships, on the other hand, are messy and often get tangled up in their jobs. In fact, at least three of the current romances can be labeled as "it's complicated." That's not to mention the ones that ended due to tragedy or the job.
Share on Facebook