'NCIS: LA' Gets Help From a Boxing Champion & Wrestling Legend (PHOTOS)
The team's favorite DOJ agent is back in the March 8 episode of NCIS: Los Angeles.
Professional wrestling legend Bill Goldberg returns as Lance Hamilton for a fourth episode with "Watch Over Me," while boxing champion Evander Holyfield makes his debut as NCIS Special Agent Sutherland. Click through the gallery above for a look at both guest stars. As you can see, Holyfield's definitely in the right place.
In the 17th episode of Season 11, an FBI agent is killed while trying to track the location of an undercover agent. That's where the NCIS team comes in: to find the missing agent before the criminal targets of his investigation do.
Goldberg previously appeared in Season 10's "One of Us" and "Searching" and earlier this season in "Decoy."
NCIS: Los Angeles, Sundays, 9/8c, CBS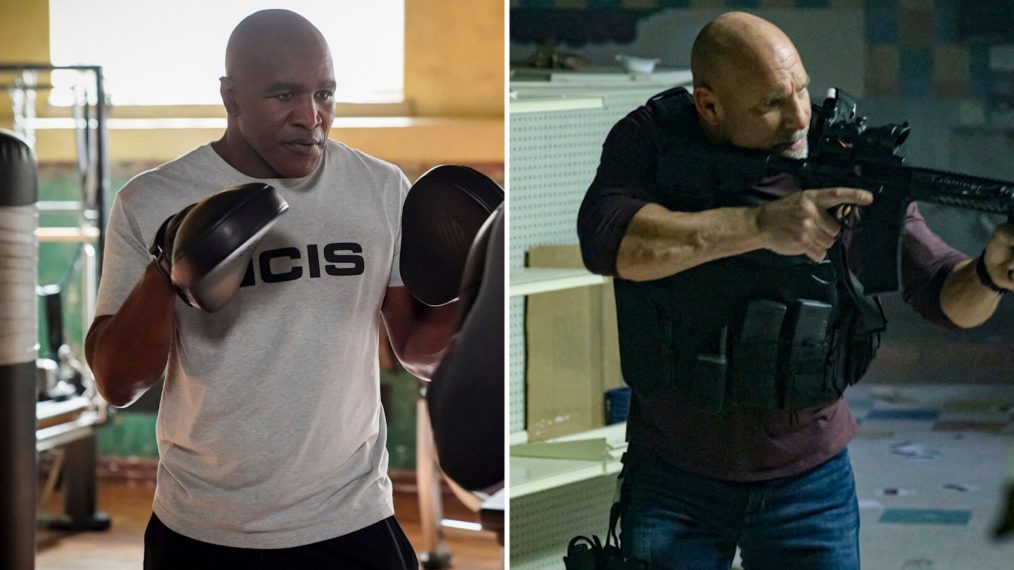 Sonja Flemming/CBS; Trae Patton/CBS
Sonja Flemming/CBS
Trae Patton/CBS
Sonja Flemming/CBS
Sonja Flemming/CBS
Sonja Flemming/CBS
Sonja Flemming/CBS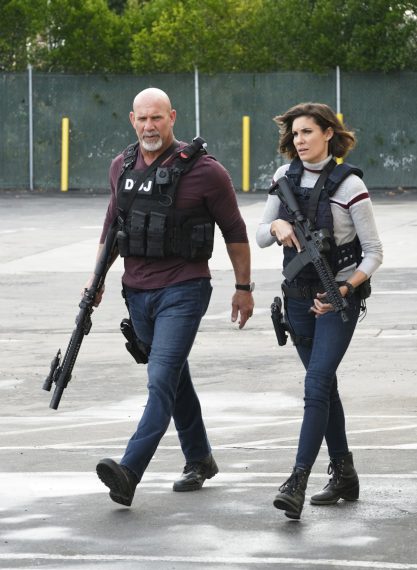 Trae Patton/CBS
Trae Patton/CBS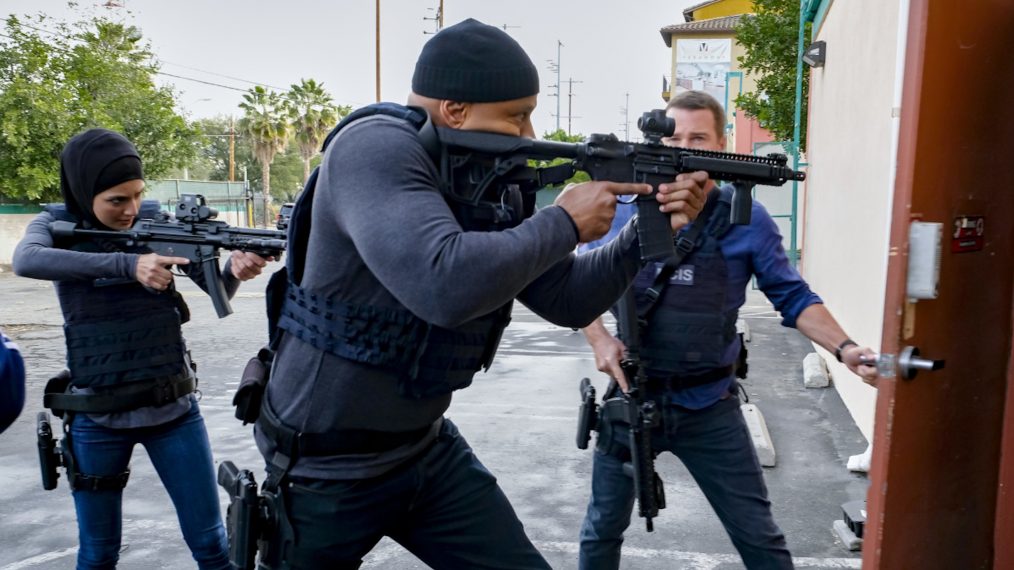 Trae Patton/CBS
Trae Patton/CBS
Trae Patton/CBS
Trae Patton/CBS
Trae Patton/CBS
Trae Patton/CBS
Trae Patton/CBS
Trae Patton/CBS
Share on Facebook